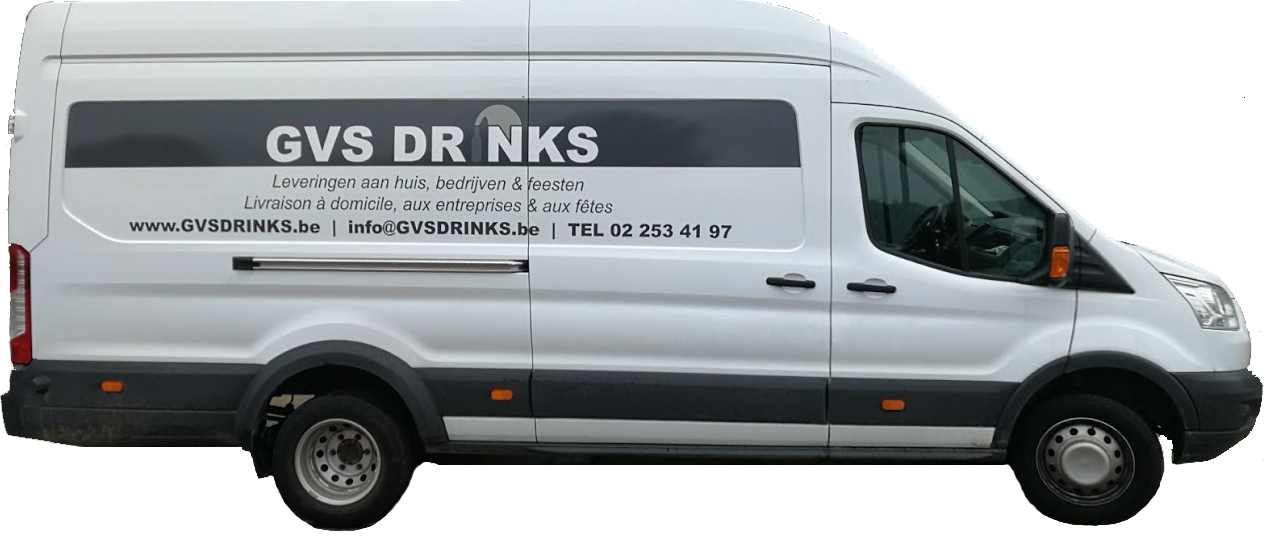 GVS DRINKS

Your specialist for delivery of all kind of drinks at home, office our parties.

For more than 30 years now GVS Drinks delivers all drinks to private persons and companies.

Always listening to their customers' needs GVS Drinks adapts his variety of drinks on a regular basis. Professionalism and flexibility are our main assets!
About us
Since 2000 GVS Drinks diversified his portfolio to companies. A good service and good follow up of deliveries are key to our customers.
For GVS Drinks it's important to look for the best solutions at any time and one of our new solution is the online order system we recently put in place.
Contact
Your specialist for delivery of all kind of drinks at home, office our parties
GVS DRINKS
Keistraat 41
1820 Steenokkerzeel
Tel: 02 253 41 97
info@gvsdrinks.be
BTW BE 0447.366.968